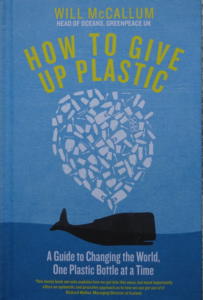 This accessible guide, written by the campaigner at the forefront of the anti-plastic movement, will help you to make the small changes that make a big difference, from buying a reusable coffee cup to running a clean up at your local park or beach. Tips on giving up plastic include:
Washing your clothes in a wash bag to catch plastic microfibres (the cause of 30% of plastic pollution in the ocean)

Replacing your regular shampoo with bar shampoo

How to lobby your supermarket to remove unnecessary packaging

How to throw a plastic-free birthday party

How to convince others to join you in giving up plastic
Plastic is not going away without a fight. We need a movement made up of billions of individual acts, bringing people together from all backgrounds and all cultures, the ripples of which will be felt from the smallest village to the tallest skyscrapers.
This is a call to arms – to join forces across the world and to end our dependence on plastic.
Author: Will McCallum