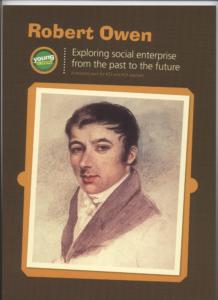 Robert Owen
Exploring Social Enterprise from the Past to the Future
A resource pack for KS2 and KS3 teachers
Published by The Co-operative College 2009, this edition 2014

Introducing Co-opsMap
Co-opsMap has been developed by Steve Wagstaff
to help co-operators to build up a clearer picture and
understanding of co-operatives. It's an innovative
new way to visually describe co-operatives and their
relationships".
*

reviving co-operative culture
Education, Training and Information
Co-operatives provide education and training for their members, elected representatives, managers, and employees so they can contribute effectively to the development of their co-operatives. They inform the general public – particularly young people and opinion leaders – about the nature and benefits of co-operation.
(Principle 5 of the International Statement of Co-operative Identity)
The Full Statement of Co-operative Identity

Yorkshire Co-operative Resource Centre
Reviving Co-operative Culture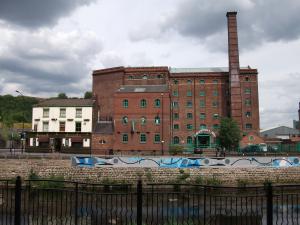 Aizlewood's Mill
Home of Principle 5
*
Co-opsMap Launch
Thursday 30th March at 1:30pm
Aizlewoods Mill
Nursery Street
Sheffield S3 8GG
See;

*

Latest additions to the lending library
Some of the other books