The Principle 5 Collection
Principle 5 has appointed Alex Lusuardi, Archive Development Intern, as part of Sheffield University's Postgraduate Advantage Scheme. He is making an excellent job of archiving and cataloging the Principle 5 collection.
The library has already been re-ordered and we now have the benefit of a spreadsheet with the books listed alphabetically by author. We still have books which are not listed, these include the bound volumes of co-operative publications, CWS year books, historic books dealing with skills for co-operative society employees and resources for schools.
Now the main part of the task has begun, going through all the boxes of archive material, pamphlets and booklets etc.
The contents of these are being sorted and the details are all being listed on spreadsheets. This will make access to information so much easier.
To see the Principle 5 catalogue click on this link:

Guide to the Principle 5 Catalogue
Principle 5 Lending Library
Our library is always open by appointment.
If you would like to visit, contact:
Steve Thompson
Tel: 0114 282 3132
Library Books
https://www.principle5.coop/books
Archives
https://www.principle5.coop/archives
Aizlewood's Mill
Nursery Street
Sheffield S3 8GG
*
Special edition of the Sheffield Co-operator created by Principle 5 on behalf of Sheffield Co-operative Party
Principle 5 newsletter
*

reviving co-operative culture
Purposes and Aims
• Protect and safeguard the books, publications, archival materials and resources placed in trust for the use of the co-operative movement and for future generations.
• Make these available to all members who would wish to use them.
• Support the development of co-operative education and culture.
• Work co-operatively with other organisations and individuals who have compatible aims.
• Seek support from the wider co-operative movement.
• Be as true as possible to the ICA Statement of Co-operative identity (Values and Principles).

Reviving Co-operative Culture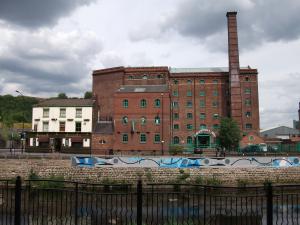 Aizlewood's Mill
Home of Principle 5
*
To read Co-opsMap; Co-operative News article

click here
*

Latest additions to the lending library
Some of the other books