A New View of Society and Other Writings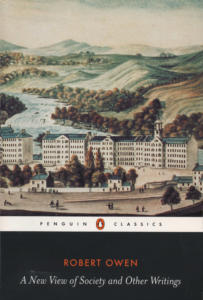 Robert Owen (1771 – 1858) was one of the greatest of British social reformers, not only at the cotton mills he owned, where he pioneered schemes for more humane working conditions, but also in his magnificent series of inspiring and polemical writings. In the earlier works in this volume, most notably A New View of Society, Owen argues that, since individuals are wholly formed by their environment, education is the crucial factor in transforming them. Later, however, he can be seen adopting far more radical positions, proposing nothing less than a full scale reorganisation of British Society, the establishment of co-operative model villages and the creation of a 'new moral world'.
These works show Owen to be a visionary, free thinker and an early pioneer of English Socialism, and, in all, his intense concern for equality and social justice shine through.
This edition includes an introduction discussing Robert Owen's life and his social and political thought, further reading and notes.
Edited with an introduction and notes by Gregory Claeys.
Author: Robert Owen